Blend Format a new type of salsa evening
Fantastic to participate, engaging to watch
.
Salsa Classes have been in the UK since 1987 and it's fair to say that the way salsa classes are presented hasn't changed much in that time. Usually it's a couple of classes followed by some free dance.
Over the last two weeks I've been gradually integrating the new Blend Format at Salsa Camden. Blend a new way of operating an early week evening that literally 'blends' the party and the classes creating an atmosphere of buzz.
It's taken a long time to create and I've waited until we're back in Gabeto (formerly The Cuban) before I've fully committed to it.
"Resistance is Futile"
The truth is there's always a resistance to change, the safety of old familiar ways that drag at the heels of innovation. I view my innovations as experiments that either work well or not so well. Hopefully Blend will live up to its strapline 'Fantastic to participate, engaging to watch.'
I'm prepared for the resistance to release 'Generation Troll' in a chorus of 'It won't work!' because I've got experience of things that 'won't work'.
There was my Move Machine format back in the nineties which was salsa meets circuit training, that 'didn't work' at our Rayners Lane venue for a year until the venue was sold. At Salsa University at the iconic Turnmills nightclub we had up to six advanced classes in every style with different teachers every week. That 'didn't work' for eight years ... until Turnmills was sold.
Then there's the Salsa Rapido 1-Day Intensive Salsa courses at bar Salsa that now seems such a familiar part of the salsa scene. Back then the idea of a full day Intensive course was unthinkable. Until I did in 2003 see www.streetbeat.co.uk/1-Day, and fingers crossed the venue hasn't been sold, yet!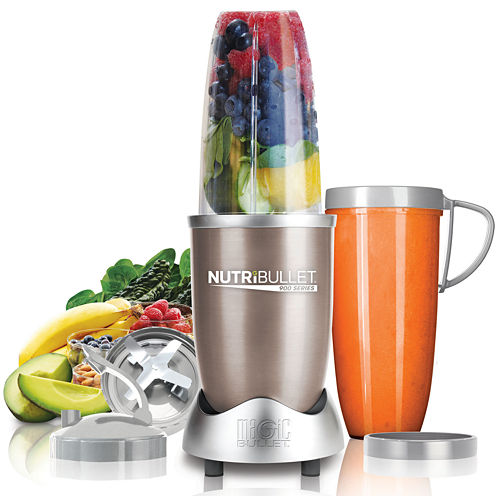 So here goes....
So what's Blend Format all about?
Within an evening of two and a half hours e.g. 7.30pm - 10pm there's 105 minutes of tuition fulfilling the needs of beginners through to advanced. This is presented in 15 or 30 minute sessions, Whole group active interspaced with Free Dance time.
There's constant music and a buzzy mixing and mingling as groups come and go.
Come for the evening, stay for the evening, dance for the evening, socialise for the evening.
The inspiration for Blend came out of my Mambalsa project in 2012. Mambalsa is a new partner dance I created that worked to any 4:4 time music. It seemed only right to take a look at a typical evening dance class and see what worked and what didn't. As a salsa teacher who specializes in beginners and improvers, I was disappointed at how poor the traditional salsa UX is. UX or user experience comes from web development and is simply looking at something from the perspective of the user.
The typical absolute beginner, arrives, pays and is left alone until the class starts. They then have to cope with a warm up of footwork that they haven't been shown. The class is often of mixed ability where they're the worst, and is led by the least experienced member of the teaching team in the worst location in the room. After the class it's a quick bye bye as another (more important) class is about to start.
Our classes are aimed at intelligent career minded people who want to wake up fresh the next day. More and more people respect the 'not on a school night' lifestyle. Blend means that dancers don't have to sacrifice their free dance after the classes for an early finish, as there's a significant amount of free dance opportunity during the evening. More importantly everyone can stay to the end and is made to feel part of the group rather that the uncommitted one who leaves early.
Blend is our chance to radically value and improve the UX of everyone who attends especially beginners. Effort spent here will retain clients and swell the upper levels.
I've spent over twenty years developing salsa teaching so people can learn more quickly and better, so Blend has to offer real advantages for tuition.
The free dance sections allow techniques to be discussed, digested and practised before another load of info arrives. After the free dance you'll return to the session refreshed in mind and body :-) Finally, Spoiler Alert, the best way to learn salsa is to dance salsa! Freestyle salsa is where you find out if you know something or not. It's early days but I've now got beginners free style dancing within fifteen minutes!
There's no doubt that Blend is a long way from the traditional evening class format but I think it will be a rewarding learning experience, more fun and more social.
Whenever people try something new there's always a little resistance between the familiar and unfamiliar.
Fair question and for those venues that operate the traditional format successfully well done, but does that mean there shouldn't be an alternative format?
There's a huge opportunity out there. Ask around in any salsa club and most people like things as they are. 'It works for me.' Of course the one's that it doesn't work for aren't there! They got filtered out a long time ago.
Five percent of the UK population dance even if not regularly. Some can't or won't, but many could and would if the format appealed to them. By appealed, I mean: educated, entertained and respected their lifestyles.
Apart from opportunity, I suggest that the current system is simply 'broke!'
There are issues in the salsa business that don't make comfortable reading for salsa teachers:
Why are there now less venues than before?
In London there's used to be several nights for every area, now there's far less. Has the teaching changed? Are we more fussy about venues? Have we become 'event orientated? Perhaps the venues don't want salsa or salsa nights are just harder to promote? One thing's certain, we haven't overpriced ourselves. In 1995 I charged £5 for one hour. Most classes now work out the same per hour or less with discounts.
Why is the dropout rate, so big at beginners level?
I estimate it to be over half within the first few weeks. Whatever the actual number is, it's huge. Salsa nights simply aren't compelling.
Why is it so difficult to get venues to host salsa nights?
Salsa is stylish, well behaved, and can fill an empty venue on a quiet night but the proposition for bars without a separate function room is daunting.
Stop being a bar while we teach, often in silence. Then everyone will want serving at the same time, and that's if they want to by any drinks at all!
Blend isn't going to change the world or even the salsa scene. But it might offer a little more choice that will suit some. It will stretch us teachers which is never a bad thing and I hope it will open up new opportunities for salsa.
I'm not seeking to protect Blend in any way from my competitors. All I ask is credit me for Blend and I invite you to help improve it together :-)
Happy birthday Salsa :-)